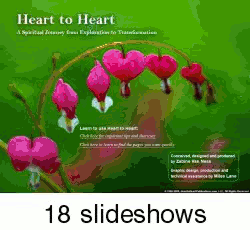 Welcome to our world of questions and answers about the Bahá'í Faith. Since each one of us has different life experiences, we invite you to discover your own journey.
Click at left for the full Heart to Heart slideshow, or choose a personalized "Conversation Portal" below for sample slides on special topics.
Please feel free at any point to contact us via Skype, phone, email, or live chat.
---